A team at Stanford University has reversed memory loss in old mice by flooding their brains with spinal fluid taken from young animals. The finding may hold promise for Alzheimer's research.

WUSF is reporting on how distribution of the COVID-19 vaccine exposes inequities in Florida's health care system.

In the U.S., people of color have been more likely to die at younger ages, especially among lower-income communities. That's had a ripple effect on finances, education and physical and mental health.

A large share of the nearly 1 million people who died of COVID in the U.S. may have lived if they'd gotten vaccinated. A new analysis shows how many lives could have been saved across the country.
More From Health News Florida
The number of dead is equivalent to a 9/11 attack every day for 336 days. It is roughly equal to the number of Americans who died in the Civil War and World War II combined.

Among the two dozen or so cities that hosted rallies in Florida were Tampa, St. Petersburg, Orlando, Tallahassee, Fort Lauderdale, Miami, Sarasota, Jacksonville, Lakeland, Viera and Delay Beach.

On Wednesday, a panel of the 11th U.S. Circuit Court of Appeals will hear arguments in Miami.

Nurses have traveled from around the country to protest outside the courtroom where a former Tennessee nurse will be sentenced for causing the death of a patient.

The White House says President Biden spoke with executives from manufacturers Reckitt and Gerber about production and leaders from Walmart and Target about how to increase access.
One open-source research team said its initial findings lent support to Palestinian witnesses who said Al Jazeera journalist Shireen Abu Akleh was killed by Israeli fire.

The historic space was established as a dance hall in 1889, featuring a cabaret show that included the first cancan performance.

A group of Texas middle-schoolers won NPR's 4th-annual Student Podcast Challenge, and learned a lesson about fake news and the limits of "talking digitally."
Sign up for the
Health News Florida
newsletter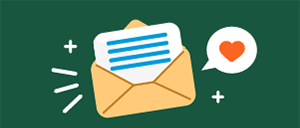 Coverage of the coronavirus pandemic on Health News Florida.
How distribution of the COVID-19 vaccine exposes inequities in Florida's health care system.

Each day in Florida about 100 kids are involuntarily committed for psychiatric exams under the Baker Act. That adds up to about 36,000 kids a year, and experts say something has to be done. We explore what happens when kids get committed.
We're listening to the voices of everyday people who were impacted by the pandemic.

Exploring the high costs of the pandemic for children and young adults.

Sign up for the Health News Florida newsletter
X