Despite increases in assets among middle-class Americans in recent years, 80 percent of older adults would be unable to afford two years of long-term care, according to data from the National Council on Aging.
WUSF is reporting on how distribution of the COVID-19 vaccine exposes inequities in Florida's health care system.

The lawsuit is one of numerous cases filed in Florida and other states alleging that colleges and universities breached contracts and should be required to refund money to students.

Researchers identified a dozen key symptoms that help distinguish long COVID. They say doctors shouldn't use the list to diagnose patients — it's only a first step — but it might help future studies.
More From Health News Florida
A federal appeals court reversed a 2021 ruling that found bankruptcy court judges did not have the authority to shield from civil lawsuits members of the Purdue owners.

There is no direct evidence that it will save lives, yet modeling suggests expanding routine mammography to include that age group might avert 1.3 deaths per 1,000. Highlighting the risk of false positives, some specialists call for a more personalized approach.

Congress will be scrutinizing and debating the legislation, which includes provisions to fund medical care for veterans and claws back unspent COVID money.

Neuralink is one of many groups working on linking the nervous system to computers. Elon Musk previously said one of the first applications in people would to attempt to restore vision.

Family planning clinics are getting caught between state abortion bans and a federal requirement to refer patients for abortion care on request.
Central Park West draws from James Comey's experience in the FBI and as a U.S attorney for the southern district of New York.

McCarthy, who struck a compromise deal to avoid a debt default, faces criticism from members of his own conference and a potential threat that could oust him as speaker. He says his job is secure.

If you pay attention, you can see or hear a wide variety of birds, especially in migration season.
Sign up for the
Health News Florida
newsletter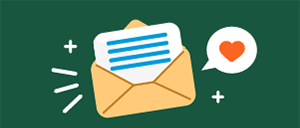 Coverage of the coronavirus pandemic on Health News Florida.
How distribution of the COVID-19 vaccine exposes inequities in Florida's health care system.

Each day in Florida about 100 kids are involuntarily committed for psychiatric exams under the Baker Act. That adds up to about 36,000 kids a year, and experts say something has to be done. We explore what happens when kids get committed.
We're listening to the voices of everyday people who were impacted by the pandemic.

An Edward R. Murrow Award-winning series explores the high costs of the pandemic for children and young adults.


Sign up for the Health News Florida newsletter
X