Florida Disaster Recovery mental health coordinator Sara Newhouse discusses the challenges people face after a disaster and how the Florida Division of Emergency Management is planning to aid in their recovery.
WUSF is reporting on how distribution of the COVID-19 vaccine exposes inequities in Florida's health care system.

The changes will affect facilities other than those in communities seeing high levels of COVID-19 transmission.

New data also showed a continued slowing in reported COVID-19 cases. Florida had a reported 17,438 new cases from Sept. 16 through Thursday and 22,913 new cases the previous week.
More From Health News Florida
A cannabis product called delta-8 was made legal when the 2018 Farm Bill legalized hemp. But unlike its cousin CBD, delta-8 has psychoactive properties. And the FDA warns it has "serious health risks." The agency has received more than 100 reports of bad reactions among people who consumed it.

Elementary school-aged children already received kid-sized doses of Pfizer's original vaccine, a third of the dose given to everyone 12 and older -- two primary shots plus a booster.

Medical records can contain seemingly objective descriptions that are actually full of coded language and subtext. How does that affect care?

The Healthcare Network Community Outreach Team is continuing door-to-door health canvassing. Once focused on COVID information, the program has evolved to include chronic care health resources.

On this episode of What's Health Go to Do With It? our panel of health experts discusses the latest on COVID-19, an update on monkeypox and tips for flu season.
Separatist leaders in occupied areas of Ukraine moved to join the Russian Federation — after claiming that the people there had chosen to join Russia, in referendums denounced by the West as a sham.

Kurt Wagner's Nashville collective has always been an expression of absolute possibility. The Bible, his best album in a decade, points that instinct at life's most inescapable truth.

September is Alopecia Awareness Month — a time to educate people about the condition and to support those who live with it.
Sign up for the
Health News Florida
newsletter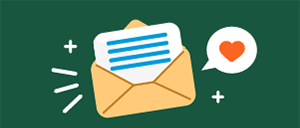 Coverage of the coronavirus pandemic on Health News Florida.
How distribution of the COVID-19 vaccine exposes inequities in Florida's health care system.

Each day in Florida about 100 kids are involuntarily committed for psychiatric exams under the Baker Act. That adds up to about 36,000 kids a year, and experts say something has to be done. We explore what happens when kids get committed.
We're listening to the voices of everyday people who were impacted by the pandemic.

An Edward R. Murrow Award-winning series explores the high costs of the pandemic for children and young adults.


Sign up for the Health News Florida newsletter
X