Florida is failing when it comes to controlling tobacco and preventing smoking, according to a new report from The American Lung Association.
WUSF is reporting on how distribution of the COVID-19 vaccine exposes inequities in Florida's health care system.

A single booster seems to prevent death and hospitalization in most people, but protection from the current vaccines wanes within months. FDA experts say they need to know more from the CDC to decide the best long-term strategy.

Policymakers have long grappled with how to handle experiments that might generate potentially dangerous viruses. Now, officials are considering whether oversight needs to be expanded.
More From Health News Florida
Jodi Ray, director Florida Covering Kids & Families, says she's had more resources and new strategies for getting info out. The navigator group has placed an emphasis on application due dates and letting people know where to go for help.

Federal authorities say three South Florida nursing school participated in a wire fraud scheme that they say created an illegal shortcut for aspiring nurses to get licensed and find employment.

The crisis center is now seeking new volunteers to join its first training session of the year on Saturday.

Advisers to the U.S. Food and Drug Administration today endorsed a proposal to make big changes in the nation's approach to vaccinating people against COVID-19.

Florida has more enrollees in the Affordable Care Act marketplace than any other state, with more than 3.2 million people, or 20 percent of the country's totals.
Old videos of Nichols on his skateboard have taken on new meaning in recent days — offering friends a way to remember what he loved and how he lived, as opposed to the harrowing way he died.

The creator of the KonMari method says there are other things that spark joy besides a totally tidy home.

British Prime Minister Rishi Sunak fired the chairman of his ruling Conservative Party Sunday over a "serious breach" of the ministerial code.
Sign up for the
Health News Florida
newsletter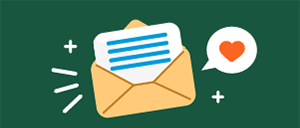 Coverage of the coronavirus pandemic on Health News Florida.
How distribution of the COVID-19 vaccine exposes inequities in Florida's health care system.

Each day in Florida about 100 kids are involuntarily committed for psychiatric exams under the Baker Act. That adds up to about 36,000 kids a year, and experts say something has to be done. We explore what happens when kids get committed.
We're listening to the voices of everyday people who were impacted by the pandemic.

An Edward R. Murrow Award-winning series explores the high costs of the pandemic for children and young adults.


Sign up for the Health News Florida newsletter
X