In the past several months, new treatments have emerged, which are most effective within the first five days of symptoms but patients may have a hard time knowing whether they qualify.

WUSF is reporting on how distribution of the COVID-19 vaccine exposes inequities in Florida's health care system.

Households in the U.S. will receive eight test kits via the U.S. Postal Service. The release comes as cases have risen over 60% in the U.S. over the past two weeks.

In its weekly report on the pandemic,, the U.N. health agency said the number of new COVID-19 cases appears to have stabilized after weeks of decline since late March.
More From Health News Florida
A three-judge panel of the 11th U.S. Circuit Court of Appeals previouslty rejected arguments that NICA should be shielded from the whistleblower lawsuit because of sovereign immunity.

The research project is funded through a four-year, $743,000 grant from the Florida Department of Health.

The Food and Drug Administration expanded authorization of Pfizer-BioNTech's COVID vaccine to enable kids ages 5 to 11 who were vaccinated at least five months ago to get a third shot.

This additional funding toward the nursing industry comes after the pandemic revealed a nationwide shortage of nurses, including in Florida.

Insurers say prior authorization requirements are intended to reduce wasteful and inappropriate health care spending. But they can baffle patients waiting for approval. And doctors say that insurers have yet to follow through on commitments to improve the process.
If you want to get into Ukraine by vehicle, you might have to wait hours at the Medyka border, where people sit in a line of cars that stretches for miles and takes hours to move.

Law professor Kim Mutcherson said that while states are bound by HIPAA laws, individuals are not. This means that abortion "bounty hunters" could help punish people who seek abortions in other states.

A New York Times/FX documentary explores the dangers of Tesla's self-driving technology and the fatal accidents it has caused.
Sign up for the
Health News Florida
newsletter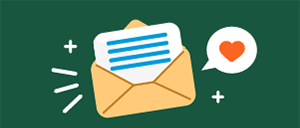 Coverage of the coronavirus pandemic on Health News Florida.
How distribution of the COVID-19 vaccine exposes inequities in Florida's health care system.

Each day in Florida about 100 kids are involuntarily committed for psychiatric exams under the Baker Act. That adds up to about 36,000 kids a year, and experts say something has to be done. We explore what happens when kids get committed.
We're listening to the voices of everyday people who were impacted by the pandemic.

Exploring the high costs of the pandemic for children and young adults.

Sign up for the Health News Florida newsletter
X