Drug shortages continue as Florida health care experts navigate what some expect to be the new normal of pharmacy.
The lawsuit is one of numerous cases filed in Florida and other states alleging that colleges and universities breached contracts and should be required to refund money to students.

Researchers identified a dozen key symptoms that help distinguish long COVID. They say doctors shouldn't use the list to diagnose patients — it's only a first step — but it might help future studies.
More From Health News Florida
As many as 40% more Black male patients in the study might have been diagnosed with breathing problems if current diagnosis-assisting computer software was changed, the study said.

Democrats secured the compromise by making relatively modest concessions, including ordering the return of unspent COVID funds and limiting other health spending.

The patient tower is part of a $126 million expansion in response to the growing population in Clay County.

Voters could be asked to support abortion rights through viability in the 2024 election in Florida, but the Floridians Protecting Freedom coalition has to meet tough requirements to get the item on the ballot.

The federal government's arcane process for medical coding is influencing which reconstructive surgery options are available, creating anxiety for breast cancer patients.
The president outlined the economic stakes that leaders faced and declared that a crisis had been averted.

Two passenger trains derailed Friday in India, killing more than 200 people and trapping hundreds of others inside more than a dozen damaged rail cars, officials said.

Love works in mysterious ways. The unlikely trio has teamed up on a story called The Italian Lesson. "An American woman goes to a hill town in Tuscany, opens a café, meets this hunk," Trump says.
Sign up for the
Health News Florida
newsletter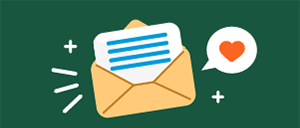 We highlight the stories of Black Floridians seeking emotional healing and wellness.

Coverage of the coronavirus pandemic on Health News Florida.
Each day in Florida about 100 kids are involuntarily committed for psychiatric exams under the Baker Act. That adds up to about 36,000 kids a year, and experts say something has to be done. We explore what happens when kids get committed.
How has access to abortion affected your life?
How distribution of the COVID-19 vaccine exposes inequities in Florida's health care system.

We're listening to the voices of everyday people who were impacted by the pandemic.

An Edward R. Murrow Award-winning series explores the high costs of the pandemic for children and young adults.


Sign up for the Health News Florida newsletter
X