COVID-19 vaccines are free for everyone through the Affordable Care Act. But before you make the trip to your local pharmacy, check and see if your health insurance will cover it.
More From Health News Florida
Parents, educators, and elected officials agree that investing in school-based prevention efforts could help curb the rising rate of youth drug overdoses. The well-known DARE program is one likely choice, but its effectiveness is in question.

Lawmakers have come to embrace the idea that expanded oral care saves money and has other health benefits. Nearly 30 states have begun offering or expanded care in the past three years.

The measure would eliminate a ban on parents pursuing damages for mental pain and suffering when their adult children die because of alleged medical malpractice.

Whether we choose to acknowledge it, obesity is a huge problem in the U.S. This is especially true with kids. Two Jacksonville surgeons who deal with the issue daily answer questions about the problem.

Some people have had to cancel appointments because their insurance hasn't updated the billing codes to cover the vaccines. Others signed up for an appointment, only to have it canceled due to supply issues.
Two scientists, one Nigerian and one American, created a cutting-edge surveillance network to catch the next emerging disease before it becomes a pandemic.

NPR's Steve Inskeep speaks with Assistant Secretary for Preparedness and Response Dawn O'Connell about giving away free COVID tests again, and issuing grants for U.S. test manufacturers.

Lots of people are touting the benefits of cold water immersion but is there research to back up these claims? We check with scientists.
Sign up for the
Health News Florida
newsletter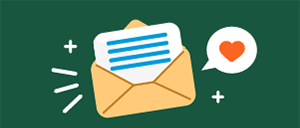 What is your experience with ABA therapy for autistic patients?
We highlight the stories of Black Floridians seeking emotional healing and wellness.

Coverage of the coronavirus pandemic on Health News Florida.
Each day in Florida about 100 kids are involuntarily committed for psychiatric exams under the Baker Act. That adds up to about 36,000 kids a year, and experts say something has to be done. We explore what happens when kids get committed.
How distribution of the COVID-19 vaccine exposes inequities in Florida's health care system.

An Edward R. Murrow Award-winning series explores the high costs of the pandemic for children and young adults.


Sign up for the Health News Florida newsletter
X