A federal judge in Texas who previously ruled to dismantle the Affordable Care Act struck down a key part of the law. Opponents say the ruling jeopardizes preventive care for millions of Americans.
The FDA appears poised to make available the COVID-19 vaccines that target omicron as a second booster for people with weak immune systems and those ages 65 and older.

Experts believe a variety of factors contributed to the pandemic surge, including a rise in guns purchased, more time spent inside homes where guns are present and mental health struggles stemming from social isolation and economic hardships.
More From Health News Florida
Lessons learned in a Mayo Clinic study could lead to treatment or even a cure for Alzheimer's.

The dogs and their handlers will help people in court -- especially children -- cope with stress.

Democratic leaders in California and Oregon are becoming more open to using involuntary psychiatric commitment to combat homelessness, drug abuse and untreated mental illness.

Now that pandemic protections are expiring, millions of Floridians will have to reapply for Medicaid and some could lose coverage. But families don't have to go through the process alone.

Problems remain south of Tampa Bay. Medium amounts of the toxin were found at Anna Maria Island and the Longboat Key boat ramp and low amounts at Lido Beach and New Pass Dock on Sarasota Bay.
The powerful storm system spread destruction in several states. In Illinois, one person died and 28 were hurt after a theater roof caved in during a concert.

In the biggest matchup of her life, Iowa's dazzling point guard poured in 41 points to set a NCAA Tournament semifinal scoring record and put her Hawkeyes into the championship game against LSU.

NPR's Scott Simon looks at just how prevalent guns have become in American society, compared to smartphones and cars.
Sign up for the
Health News Florida
newsletter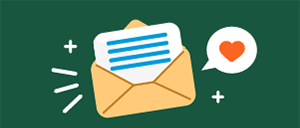 We highlight the stories of Black Floridians seeking emotional healing and wellness.

Coverage of the coronavirus pandemic on Health News Florida.
Each day in Florida about 100 kids are involuntarily committed for psychiatric exams under the Baker Act. That adds up to about 36,000 kids a year, and experts say something has to be done. We explore what happens when kids get committed.
How has access to abortion affected your life?
How distribution of the COVID-19 vaccine exposes inequities in Florida's health care system.

We're listening to the voices of everyday people who were impacted by the pandemic.

An Edward R. Murrow Award-winning series explores the high costs of the pandemic for children and young adults.


Sign up for the Health News Florida newsletter
X