The industry has long relied on immigrants to bolster its ranks, and they'll be critical to meeting future staffing needs, experts say. But as the baby boom generation fills beds, policymakers are slow to open new pathways for foreign workers.
President Joe Biden's administration says it plans to end the emergency declarations on May 11. Here's a look at what will stay and what will go once the order is lifted.

The declarations have been extended several times since they were first enacted back in 2020. The plan could have implications for several COVID-related policies, such as funds for tests and vaccines.
More From Health News Florida
A study has revealed new details about what the ancient Egyptians used to mummify their dead. In 2016, archaeologists found an embalming workshop with a collection of old pottery.

The donated property will allow Mayo Clinic to grow across 602 acres over several decades.

The South African-based scientist who co-discovered the omicron variant of COVID-19 makes an intriguing argument.

UCF's new Blended Learning Interactive Simulation Suite is a virtual room with 270-degree, floor-to-ceiling touchscreen walls that display curated audio and video that create an immersive experience.

States are trying to reach millions of Medicaid enrollees to make sure those still eligible remain covered and help others find new health insurance. Experts especially worry about what will become of Florida enrollees.
The acknowledgement from the country's supreme leader follows months of anti-government protests sparked by the death of Mahsa Amini after her arrest by the country's morality police.

World leaders recently announced a $20 billion deal to help get Indonesia off coal power. But there are doubts about the deal, because -for one thing- the country is building brand new coal plants.

In parts of West Africa, communities have designated biodiversity hotspots sacred and measure their value by the peace of mind they provide, rather than in dollars and cents.
Sign up for the
Health News Florida
newsletter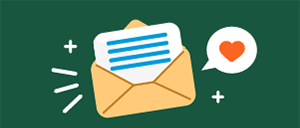 We highlight the stories of Black Floridians seeking emotional healing and wellness.

Coverage of the coronavirus pandemic on Health News Florida.
How has access to abortion affected your life?
How distribution of the COVID-19 vaccine exposes inequities in Florida's health care system.

Each day in Florida about 100 kids are involuntarily committed for psychiatric exams under the Baker Act. That adds up to about 36,000 kids a year, and experts say something has to be done. We explore what happens when kids get committed.
We're listening to the voices of everyday people who were impacted by the pandemic.

An Edward R. Murrow Award-winning series explores the high costs of the pandemic for children and young adults.


Sign up for the Health News Florida newsletter
X