In the past several months, new treatments have emerged, which are most effective within the first five days of symptoms but patients may have a hard time knowing whether they qualify.

WUSF is reporting on how distribution of the COVID-19 vaccine exposes inequities in Florida's health care system.

Households in the U.S. will receive eight test kits via the U.S. Postal Service. The release comes as cases have risen over 60% in the U.S. over the past two weeks.

In its weekly report on the pandemic,, the U.N. health agency said the number of new COVID-19 cases appears to have stabilized after weeks of decline since late March.
More From Health News Florida
The Mother's Milk Bank of Florida has gone from receiving a dozen calls a week to a dozen calls a day.

At the Central Florida Diaper Bank in Winter Garden, Sharon Lyles has a front-row seat to the baby formula shortage, especially as it affects low-income parents in Orange County.

Dr. Washington Hill says many doctors today are too young to have experienced seeing women suffer dangerous infections and fatal complications from attempted abortions.

The disease belongs to a family of viruses that includes chickenpox and smallpox. Most people recover from monkeypox within weeks.

Is someone at home sick with COVID-19? One simple but effective strategy for keeping the virus from spreading is to make your indoor air as much like the outdoors as possible.
A cultural chameleon with a handful of viral hits, the rising rapper's Come Home The Kids Miss You misses the mark.

Delaware State University filed a complaint Wednesday to the Justice Department's Civil Rights Division calling for an external investigation of the traffic stop.

In the series, Christian Cooper will take viewers into the "wild, wonderful and unpredictable world of birds," according to National Geographic.
Sign up for the
Health News Florida
newsletter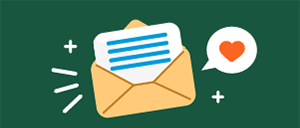 Coverage of the coronavirus pandemic on Health News Florida.
How distribution of the COVID-19 vaccine exposes inequities in Florida's health care system.

Each day in Florida about 100 kids are involuntarily committed for psychiatric exams under the Baker Act. That adds up to about 36,000 kids a year, and experts say something has to be done. We explore what happens when kids get committed.
We're listening to the voices of everyday people who were impacted by the pandemic.

Exploring the high costs of the pandemic for children and young adults.

Sign up for the Health News Florida newsletter
X