Death Penalty Issue Headed To U.S. Supreme Court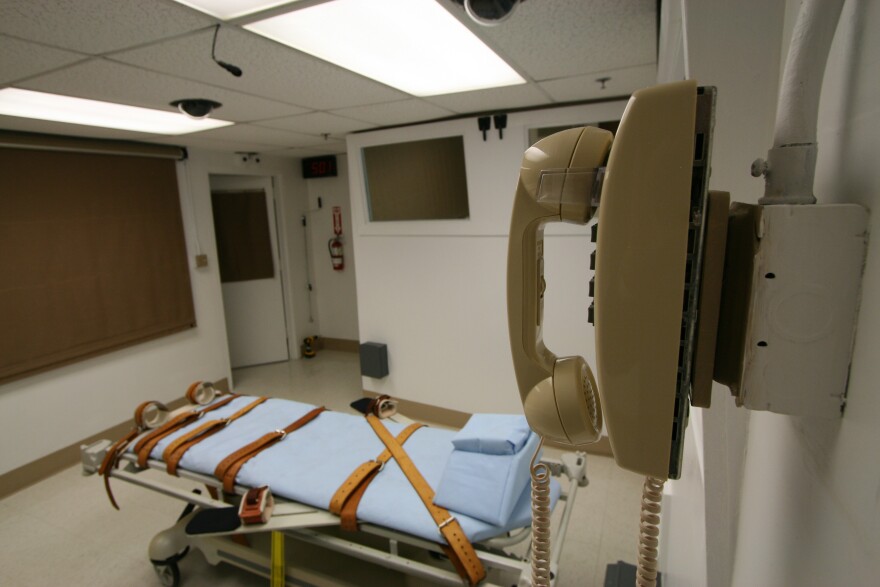 The state plans to ask the U.S. Supreme Court to revisit a landmark case in which justices struck down as unconstitutional Florida's death-penalty sentencing procedure because it gave too much power to judges, instead of juries.
Attorney General Pam Bondi's lawyers will appeal a ruling by the Florida Supreme Court in the case of Timothy Lee Hurst, according to a motion asking a judge to put on hold a resentencing hearing for Hurst. That resentencing hearing was ordered by the Florida Supreme Court in October.
The state is objecting to the Florida court's interpretation of the U.S. Supreme Court's landmark decision in January in the Hurst case, according to the document filed Friday in Escambia County.
The U.S. Supreme Court's decision in Hurst's case found that Florida's system of allowing judges, instead of juries, to find the facts necessary to impose the death penalty was an unconstitutional violation of the Sixth Amendment right to trial by jury. The court sent Hurst's case back to the Florida high court.
At the time of the January ruling, Florida's system allowed jurors by a simple majority to recommend the death penalty. Judges would then make findings of fact that "sufficient" aggravating factors, not outweighed by mitigating circumstances, existed for the death sentence to be imposed, a process known as "weighing."
Florida lawmakers hurriedly rewrote the law this spring, requiring jurors to unanimously find that at least one aggravating factor exists before a defendant can be eligible for a death sentence and requiring at least 10 jurors to recommend death for the sentence to be imposed.
The new law, approved by Gov. Rick Scott, also required juries to weigh whether sufficient mitigating factors exist to outweigh the aggravating circumstances, but the law is silent about whether those decisions must be unanimous.