VA Secretary Wilkie Set To Address Veterans At Orlando Conference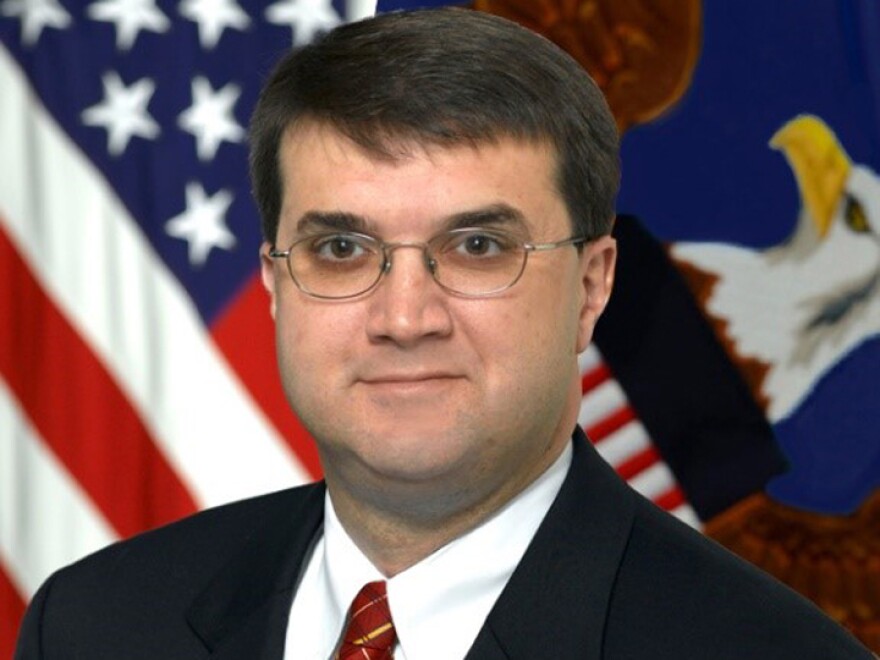 VA secretary Robert Wilkie is set to speak to the veterans' service organization American Veterans at their annual conference in Orlando this week.
Veterans have high hopes for Wilkie, who was sworn in last week.
The previous VA secretary David Shulkin was fired in March, and President Trump's nomination to replace him, White House physician, Ronny Jackson withdrew from the running amid misconduct allegations.
AmVets communications director John Hoellwarth said Robert Wilkie's past experience as undersecretary of defense for personnel and readiness makes him well suited to lead the VA.
"That's like the biggest management job there is," said Hoellwarth.
"So I think if anyone can do it, it's secretary Wilkie, because there may be no-one else in the United States with that kind of experience leading such a massive bureaucracy and such a massive organization."
Hoellwarth said reports of Wilkie wanting to reshuffle the leadership at the VA gives him hope "that the VA's going to turn a corner, and culturally start putting veterans first again."
"When he speaks to us on Wednesday, I'm really hoping he says that out loud," said Hoellwarth.
Wilkie's address to the American Veterans annual convention in Orlando Wednesday will be his first public speech to a veterans' service organization.