Abbott, one of the largest formula-makers in the U.S., has reached an agreement with the government to bring a closed factory back on line. And the FDA is easing some restrictions on imported formula.

WUSF is reporting on how distribution of the COVID-19 vaccine exposes inequities in Florida's health care system.

The number of dead is equivalent to a 9/11 attack every day for 336 days. It is roughly equal to the number of Americans who died in the Civil War and World War II combined.

Households in the U.S. will receive eight test kits via the U.S. Postal Service. The release comes as cases have risen over 60% in the U.S. over the past two weeks.
More From Health News Florida
Dr. Aileen Marty, an infectious diseases specialist at FIU, said because of immunity from infection and vaccinations, hospitalizations from the new subvariant likely will be minimal.

On Wednesday, a panel of the 11th U.S. Circuit Court of Appeals will hear arguments in Miami.

Nurses have traveled from around the country to protest outside the courtroom where a former Tennessee nurse will be sentenced for causing the death of a patient.

The White House says President Biden spoke with executives from manufacturers Reckitt and Gerber about production and leaders from Walmart and Target about how to increase access.

Reports of harassment, disturbance and violence outside the state's clinics are skyrocketing, while the federal law meant to protect clinics doesn't cover the kind of tactics common today.
Pennsylvania has an open Senate seat for the first time in 12 years. Fetterman's Republican opponent was not yet decided. The GOP primary was close going into Tuesday, with three front-runners.

Rep. Ted Budd, who has former President Donald Trump's endorsement, easily won the North Carolina GOP Senate primary, the AP reports. He will face Democrat Cheri Beasley in November.

Jillian Hanesworth says what her city needs right now is honest conversations about systemic racism, the history of segregation, redlining and highway construction that hurt Black neighborhoods.
Sign up for the
Health News Florida
newsletter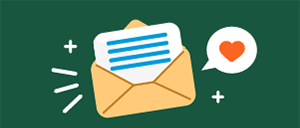 Coverage of the coronavirus pandemic on Health News Florida.
How distribution of the COVID-19 vaccine exposes inequities in Florida's health care system.

Each day in Florida about 100 kids are involuntarily committed for psychiatric exams under the Baker Act. That adds up to about 36,000 kids a year, and experts say something has to be done. We explore what happens when kids get committed.
We're listening to the voices of everyday people who were impacted by the pandemic.

Exploring the high costs of the pandemic for children and young adults.

Sign up for the Health News Florida newsletter
X