Navigators at USF have received thousands of calls in need of help sorting through the complexities of the health care market, and leaders expect more people to reach out as the deadline looms closer..
The attorney for Anthony Rojas filed the motion after a panel of the appeals court, in a 2-1 decision, ruled that an Alachua County circuit judge should have dismissed the case.

Malaria cases went up in 2020 and continued to increase in 2021, according to a WHO report. About 95% of the world's 247 million malaria infections and 619,000 deaths last year were in Africa.
More From Health News Florida
The board originally listed an incorrect email address where people can submit comment. The public now has until Dec. 28 to share feedback about the proposal, which would restrict access to gender-affirming care for youths.

Fifteen states haven't moved to extend Medicaid coverage for new moms beyond the minimum of 60 days. But at least four are expected to consider proposals in upcoming legislative sessions.

The policy backed by Gov. Ron DeSantis and Surgeon General Dr. Joseph Ladapo relies on one key statistic that many experts question.

Increasingly, the FDA is asking drugmakers to remove unproven uses from older drugs that haven't delivered on early results. And drugmakers seeking accelerated approvals are facing tougher hurdles.

If the measure passes, it will end a policy that helped ensure the vast majority of troops were vaccinated but also raised concerns that it harmed recruitment and retention.
During a House Judiciary Committee hearing on Thursday, the Rev. Rob Schenck said he knew the outcome of a pivotal religious freedom decision weeks before the Supreme Court released it in 2014.

The first part of the long-awaited series shows the couple navigating their early relationship. Critic Eric Deggans says it avoids offending specific royals, but offers a critique of British society.

The 2022 World Cup's Round of 16 took place this past week, with the top half of competing countries now reduced to eight teams.
Sign up for the
Health News Florida
newsletter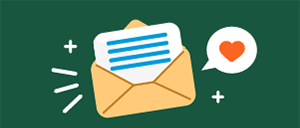 We highlight the stories of Black Floridians seeking emotional healing and wellness.

Coverage of the coronavirus pandemic on Health News Florida.
How has access to abortion affected your life?
How distribution of the COVID-19 vaccine exposes inequities in Florida's health care system.

Each day in Florida about 100 kids are involuntarily committed for psychiatric exams under the Baker Act. That adds up to about 36,000 kids a year, and experts say something has to be done. We explore what happens when kids get committed.
We're listening to the voices of everyday people who were impacted by the pandemic.

An Edward R. Murrow Award-winning series explores the high costs of the pandemic for children and young adults.


Sign up for the Health News Florida newsletter
X