Whether a simple operation is performed under the auspices of a hospital or at an independent surgery center can make a huge difference in cost.

WUSF is reporting on how distribution of the COVID-19 vaccine exposes inequities in Florida's health care system.

Doses are arriving in Florida, although parents looking for shots may have a hard time finding them for a few days. The White House expects most children will receive them at their pediatrician office.

Pfizer said that tweaking its vaccine to better target the omicron variant is safe and works — just days before regulators debate whether to offer Americans updated booster shots this fall.
More From Health News Florida
Flooded streets have become such a way of life in South Florida that most people wade right through the puddles. Sometimes, when the ponds are a bit deeper, they even pull out kayaks, paddleboards or wakeboards.

Politicians across the state react to the news that the Supreme Court majority overturned the landmark case that had provided constitutional protections for people seeking abortions for almost 50 years.

The U.S. Supreme Court has overturned the constitutional right to an abortion, reversing Roe v. Wade, the court's five-decade-old decision that guaranteed a woman's right to obtain an abortion.

Counselors will be at the stores to answer questions about HIV prevention and treatment options, including PrEP, a medication that offers another effective means to reduce the risk of getting HIV.

Advisers to the CDC voted unanimously to recommend Moderna's shots as an option for school-age kids and adolescents. This age group has been able to get shots shots made by Pfizer since last year.
The Washington, D.C.-based painter became famous for his Drape works — vibrantly painted pieces of fabric that he hung by clips and could never be presented the same way twice.

The Jan. 6 Committee investigating the attack on the Capitol will hold its sixth hearing tomorrow after previously announcing there would be no more hearings until July.

Scores of civilians were feared killed or wounded in the city of Kremenchuk. Ukrainian President Volodymyr Zelenskyy said in a Telegram post that the number of victims was "unimaginable."
Sign up for the
Health News Florida
newsletter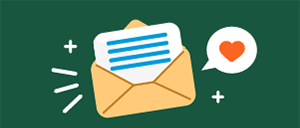 Coverage of the coronavirus pandemic on Health News Florida.
How distribution of the COVID-19 vaccine exposes inequities in Florida's health care system.

Each day in Florida about 100 kids are involuntarily committed for psychiatric exams under the Baker Act. That adds up to about 36,000 kids a year, and experts say something has to be done. We explore what happens when kids get committed.
We're listening to the voices of everyday people who were impacted by the pandemic.

Exploring the high costs of the pandemic for children and young adults.

Sign up for the Health News Florida newsletter
X