The case appears to be related to international travel and the patient is in isolation. Health officials are notifying people who may have been exposed to the patient.

WUSF is reporting on how distribution of the COVID-19 vaccine exposes inequities in Florida's health care system.

Households in the U.S. will receive eight test kits via the U.S. Postal Service. The release comes as cases have risen over 60% in the U.S. over the past two weeks.

In the past several months, new treatments have emerged, which are most effective within the first five days of symptoms but patients may have a hard time knowing whether they qualify.
More From Health News Florida
On What's Health Got to Do With It, experts discuss the biggest medical headlines of the past month. Other topics include recent outbreaks of a pediatric hepatitis and meningococcal meningitis,

A constant stream of "victims" poured into the hospital's trauma center in order to stress the capabilities of the facility and its staff

The law could result in methamphetamine dealers facing a death sentence if drugs they distribute kills someone.

Recent rule changes made it easier for patients to get abortion pills through the mail, using telehealth services. Now there is growing demand for these services – and new legal battles brewing.

Section 23 of the state constitution says: "Every natural person has the right to be let alone and free from governmental intrusion into the person's private life." Stetson's Louis Virelli discusses possible court action.
A cold and methodical ranking of Saturday Night Live performances by Katy Perry, Taylor Swift, Lizzo, Billie Eilish, Young Thug, Arcade Fire, Saweetie, LCD Soundsystem, Camila Cabello and more.

The suspect, Kaitlin Marie Armstrong, and Wilson had both had a relationship with the same man, according to an arrest warrant.

Raj Panjabi, who leads the White House pandemic office, says that cases seen in the U.S. so far haven't been severe, and that even in larger outbreaks in poorer countries, few people have died.
Sign up for the
Health News Florida
newsletter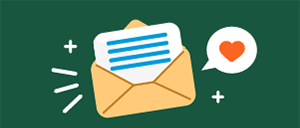 Coverage of the coronavirus pandemic on Health News Florida.
How distribution of the COVID-19 vaccine exposes inequities in Florida's health care system.

Each day in Florida about 100 kids are involuntarily committed for psychiatric exams under the Baker Act. That adds up to about 36,000 kids a year, and experts say something has to be done. We explore what happens when kids get committed.
We're listening to the voices of everyday people who were impacted by the pandemic.

Exploring the high costs of the pandemic for children and young adults.

Sign up for the Health News Florida newsletter
X