The hospital said IT teams were making progress in managing the problem, but an investigation was ongoing to determine "exactly what happened" that led to taking systems offline.
President Joe Biden's administration says it plans to end the emergency declarations on May 11. Here's a look at what will stay and what will go once the order is lifted.

The declarations have been extended several times since they were first enacted back in 2020. The plan could have implications for several COVID-related policies, such as funds for tests and vaccines.
More From Health News Florida
The attack occurred on the network for Intrado, the company that provides telecommunications services for the 988 helpline. The agency did not disclose details about who it believes launched the attack.

The U.S. abortion debate is shifting to funding as states take control of policymaking. Liberal cities and states are funding efforts to provide access to abortion, while Republican-led states are seeking new ways to financially support anti-abortion centers.

The plan announced by Agriculture Secretary Tom Vilsack also seeks to decrease sodium in the meals served to schoolkids by 2029, while making the rules for foods made with whole grains more flexible.

The FDA approved the use of Leqembi in January for patients with mild or early cases of dementia tied to Alzheimer's. A year's treatment runs about $26,500, and there are few options outside of self-pay.

The woman was unresponsive, and nurses were unable to detect her breathing. A state agency report found the facility "failed to ensure residents received dignified treatment and care at end of life."
Since the civil war began in 2011, Syria's northern region has been beset by crisis after crisis. Monday's devastating 7.8-magnitude earthquake was "the last thing people need," one aid worker said.

A powerful earthquake rocked southeastern Turkey and northern Syria early Monday, killing more than 3,400 people and injuring thousands more. Hundreds of families are still trapped.

Crews released and burned hazardous chemicals that were in train cars in danger of exploding. About 50 train cars derailed near the Ohio-Pennsylvania border on Friday.
Sign up for the
Health News Florida
newsletter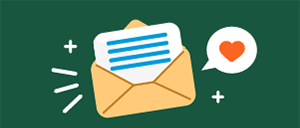 We highlight the stories of Black Floridians seeking emotional healing and wellness.

Coverage of the coronavirus pandemic on Health News Florida.
How has access to abortion affected your life?
How distribution of the COVID-19 vaccine exposes inequities in Florida's health care system.

Each day in Florida about 100 kids are involuntarily committed for psychiatric exams under the Baker Act. That adds up to about 36,000 kids a year, and experts say something has to be done. We explore what happens when kids get committed.
We're listening to the voices of everyday people who were impacted by the pandemic.

An Edward R. Murrow Award-winning series explores the high costs of the pandemic for children and young adults.


Sign up for the Health News Florida newsletter
X