CFO Jimmy Patronis removed Dr. Lisa Gwynn from the Florida Healthy Kids Board for expressing concerns about COVID-19 vaccine access in the state for kids younger than 5. She talks about why she's still worried.

WUSF is reporting on how distribution of the COVID-19 vaccine exposes inequities in Florida's health care system.

With immunity waning and the super-contagious omicron family of variants getting better at dodging protection, the Food and Drug Administration decided boosters intended for fall needed an update.

Nobody wants to infect their friends and family, but do you really have to keep isolating at day 12, 13 or beyond? Unfortunately — and perhaps unsurprisingly — the science is not entirely settled.
More From Health News Florida
CDC officials say nearly all the 23 people known to have been infected in the outbreak either live in, or traveled to, Florida about a month before they got sick.

The poll finds 22% of U.S. adults name abortion or women's rights in an open-ended question as one of five problems they want the government to work on. That's nearly tripled since December.

Researchers have found that certain viruses may have a trick up their sleeve that can make humans more attractive to mosquitoes. The study also revealed a possible remedy.

It has been 10 years since the Justice Department filed a report on the government's compliance with IT accessibility standards, a group of concerned senators say. Now they are asking for answers.

Nearly 150 laws that legislators passed this year are set to hit the books on July 1. The focus may be on the new abortion ban, but there are others affecting Medicaid, medical marijuana and telemedicine.
The exhibit explores how Native Americans have used water. But it also points out how political water is.

In the 1940s about 20,000 men trained on racially segregated Montford Point in North Carolina. Some of the 300 surviving Marines recently returned for the reopening of a restored museum honoring them.

Parts of Sydney's 5 million people are facing a fourth flooding emergency in a year and a half after torrential rain caused dams to overflow and waterways to break their banks.
Sign up for the
Health News Florida
newsletter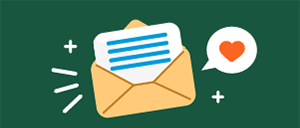 Coverage of the coronavirus pandemic on Health News Florida.
How distribution of the COVID-19 vaccine exposes inequities in Florida's health care system.

Each day in Florida about 100 kids are involuntarily committed for psychiatric exams under the Baker Act. That adds up to about 36,000 kids a year, and experts say something has to be done. We explore what happens when kids get committed.
We're listening to the voices of everyday people who were impacted by the pandemic.

Exploring the high costs of the pandemic for children and young adults.

Sign up for the Health News Florida newsletter
X