A federal audit found lax oversight and multiple cases of child welfare workers failing to follow state regulations on psychotropic or opioid medication.
More From Health News Florida
The Florida Department of Health in Lee County canceled five health warnings due to harmful algal blooms in the Caloosahatchee River

At schools where 25% of families participate in income-based public benefits, such as SNAP, the federal government now will cover the cost of free meals for all enrolled students.

The short answer is yes, but a Central Florida expert weighs in on how you should receive the vaccines this season ahead of another possible "tripledemic"

After decades of declines, data show teen pregnancy rates are starting to plateau. Experts cite the reversal of Roe, efforts to suspend sex ed in schools and higher rates of youth mental health issues.

The agency reiterated its longstanding position that a lone study by drugmaker Brainstorm doesn't provide convincing evidence that its stem cell-based therapy helps patients with amyotrophic lateral sclerosis.
In Taking Care: The Story of Nursing and its Power to Change the World, author Sarah DiGregorio tells how nurses had great stature centuries ago — and how they got pushed into the background.

Narcan is the best option schools have to save students from an overdose, but it's only readily available in a handful of the nation's districts.

For the first time, the federal government isn't picking up the tab. Private insurers are supposed to make the vaccine free of charge, but there have been glitches.
Sign up for the
Health News Florida
newsletter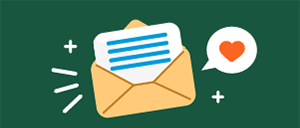 What is your experience with ABA therapy for autistic patients?
We highlight the stories of Black Floridians seeking emotional healing and wellness.

Coverage of the coronavirus pandemic on Health News Florida.
Each day in Florida about 100 kids are involuntarily committed for psychiatric exams under the Baker Act. That adds up to about 36,000 kids a year, and experts say something has to be done. We explore what happens when kids get committed.
How distribution of the COVID-19 vaccine exposes inequities in Florida's health care system.

An Edward R. Murrow Award-winning series explores the high costs of the pandemic for children and young adults.


Sign up for the Health News Florida newsletter
X