Most first- and second-year medical students don't attend lectures. A student and a professor suggest it's a good time to think a lot about medical education, starting with "flipping the classroom."
The lawsuit is one of numerous cases filed in Florida and other states alleging that colleges and universities breached contracts and should be required to refund money to students.

Researchers identified a dozen key symptoms that help distinguish long COVID. They say doctors shouldn't use the list to diagnose patients — it's only a first step — but it might help future studies.
More From Health News Florida
Agency officials say they have received reports of problems after patients used versions of semaglutide, the active ingredient in the brand-name medications, that have been compounded or mixed in pharmacies.

The federal government's arcane process for medical coding is influencing which reconstructive surgery options are available, creating anxiety for breast cancer patients.

The overwhelming majority of people who have lost coverage so far were dropped because of technicalities, not because officials determined they are no longer eligible.

Red tide had been present along the Gulf coast since shortly after Hurricane Ian swept ashore in the Fort Myers area.

The CDC says about 48 million people a year in the country are sickened by foodborne illness.
The German firm is selling shoes created with Ye (formerly Kanye West) before his antisemitic remarks led to termination of the deal in October. Some of the proceeds will go to anti-racism nonprofits.

The brand turned homemakers into saleswomen and became synonymous with kitchen storage. But it has relied on Tupperware parties for sales--and struggled to keep its business fresh. Is its fate sealed?

The Hawaii resident was charged with one count of intentionally disturbing wildlife after he tried to help a baby bison return to its herd. Park rangers later had to euthanize the abandoned animal.
Sign up for the
Health News Florida
newsletter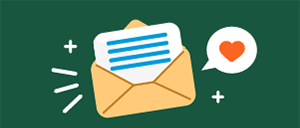 We highlight the stories of Black Floridians seeking emotional healing and wellness.

Coverage of the coronavirus pandemic on Health News Florida.
Each day in Florida about 100 kids are involuntarily committed for psychiatric exams under the Baker Act. That adds up to about 36,000 kids a year, and experts say something has to be done. We explore what happens when kids get committed.
How has access to abortion affected your life?
How distribution of the COVID-19 vaccine exposes inequities in Florida's health care system.

We're listening to the voices of everyday people who were impacted by the pandemic.

An Edward R. Murrow Award-winning series explores the high costs of the pandemic for children and young adults.


Sign up for the Health News Florida newsletter
X