Several counties are at a high risk of COVID-19. Federal health officials recommend that residents in high-risk areas wear masks indoors and stay up-to-date on COVID vaccines.

WUSF is reporting on how distribution of the COVID-19 vaccine exposes inequities in Florida's health care system.

In the past several months, new treatments have emerged, which are most effective within the first five days of symptoms but patients may have a hard time knowing whether they qualify.

Case counts are as high as they've been since mid-February, part of a national surge arriving ahead of the Memorial Day holiday, as the school year wraps up and Americans prepare for summer vacations.
More From Health News Florida
Every three years, the Jacksonville Nonprofit Hospital Partnership studies the most critical health needs affecting the region. The group just recently released its latest report.

A program offered by the Ryder Trauma Center teaches marine rescue officers about how to treat traumatic injuries that happen on or near the water to produce better health outcomes.

Health officials remain perplexed by the cases. The best available evidence points to a fairly common stomach bug called adenovirus 41.

The White House announced more steps to make the treatment more accessible across the U.S. as it projects COVID-19 infections will continue to spread over the summer travel season.

The U.S. Department of Health and Human Services approved a plan that will extend care through Florida's Medicaid program for women after they have babies.
America runs on diesel. It keeps freight moving, factories humming and farmers planting. But a surge in diesel prices is making everything more expensive.

NASA began "sonifying" its famous photos of outer space to help people who are visually impaired enjoy the images. Recently, it recreated the sound of a black hole 240 million light-years away.

NPR's Scott Simon remarks on what has become a never-ending parade of mass shootings in the U.S., and the lack of effort over the years to address them.
Sign up for the
Health News Florida
newsletter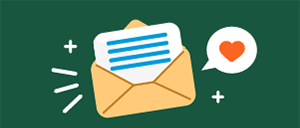 Coverage of the coronavirus pandemic on Health News Florida.
How distribution of the COVID-19 vaccine exposes inequities in Florida's health care system.

Each day in Florida about 100 kids are involuntarily committed for psychiatric exams under the Baker Act. That adds up to about 36,000 kids a year, and experts say something has to be done. We explore what happens when kids get committed.
We're listening to the voices of everyday people who were impacted by the pandemic.

Exploring the high costs of the pandemic for children and young adults.

Sign up for the Health News Florida newsletter
X