The PIPELINE funding for nursing schools was allocated last year by the Legislature to retain students and as well as instructors, who've been lured by lucrative nursing jobs in other states.
CEO Stephane Bancel said Moderna gave the government a discount with its initial prices. Now, the company must assume more costs and risk, he said.

The May 11 expiration of the federal government's pandemic emergency declaration will affect patient care across a broad range of settings, including telemedicine, hospitals, and nursing homes.
More From Health News Florida
Researchers are identifying new ways to assess older adults' social circumstances and identify risks that can compromise their health. "It's a more complete picture of older adults' circumstances than any one factor alone," one expert said.

A new U.N. water report warns the world is headed toward a global water crisis if human-caused climate change and population growth aren't addressed.

Infections from drug-resistant bacteria have caused death and illness in 68 patients several states, including Florida, the CDC says. The strain has been linked to recalled eyedrops like EzriCare Artificial Tears.

A recent report detailing problems with Florida's patchwork mental health system had reached conclusions nearly identical to those of a similar report from more than 20 years ago. The echoes between the findings are unmistakable

A state Senate panel has approved a proposal that would allow trained certified nursing assistants to give medications to nursing home residents.
Depeche Mode return with its first album since the death of founding member Andy Fletcher. It focuses a lot, unsurprisingly, on the subject of of life.

Vice President Harris will visit Ghana, Tanzania and Zambia to discuss issues like economic growth and food security. She's the highest-ranking administration official to travel to the continent.

This magical, four-song set is an Athens, Ga., insider's dream.
Sign up for the
Health News Florida
newsletter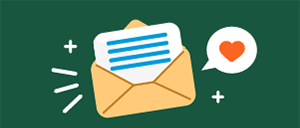 We highlight the stories of Black Floridians seeking emotional healing and wellness.

Coverage of the coronavirus pandemic on Health News Florida.
Each day in Florida about 100 kids are involuntarily committed for psychiatric exams under the Baker Act. That adds up to about 36,000 kids a year, and experts say something has to be done. We explore what happens when kids get committed.
How has access to abortion affected your life?
How distribution of the COVID-19 vaccine exposes inequities in Florida's health care system.

We're listening to the voices of everyday people who were impacted by the pandemic.

An Edward R. Murrow Award-winning series explores the high costs of the pandemic for children and young adults.


Sign up for the Health News Florida newsletter
X