But the hospital board chairman believes there are not enough votes on the board to force an independent investigation.
According to a report issued Friday, the state had 8,969 new COVID cases from March 10 to Thursday, the lowest total in at least 10 weeks.

Health experts proposed detailed plans for a gradual end to anti-virus controls, but the government rebuffed them and dropped restrictions in December with no preparations to cope with the aftermath.
More From Health News Florida
The law directs the Office of the Director of National Intelligence to declassify records related to China's Wuhan Institute of Virology, citing "potential links" between the research there and the pandemic.

Proponents say prosecutors and police need more tools to help with the fight because fentanyl and other synthetic opioids are so deadly. Others worry harsher penalties will result in even more dangerous drug supplies and punish people who really need help.

With a pandemic-era rule expiring this month, people on Medicaid will have to re-qualify to keep their coverage. Language barriers, housing instability and computer literacy could stand in their way.

Cases of the fungus that did not respond to antifungal medicine tripled in 2021. It can be deadly, but does not seem to have adverse effects on healthy people.

The data had long been sought by retired military aviators who have raised alarms for years about the number of air and ground crew members they knew who had cancer.
A trio of lawsuits allege that JP Morgan Chase and Deutsche Bank actively enabled Jeffrey Epstein to run a sex-trafficking ring for underage girls. A judge partially denied a motion to dismiss.

Poverty, by America author Matthew Desmond says if the top 1% of Americans paid the taxes they owed, it would raise $175 billion each year: "That is just about enough to pull everyone out of poverty."

Due to a new Tennessee law limiting drag performances, many drag artists, as well as trans, nonbinary and gender-nonconforming musicians, worry about their prospects in Nashville and beyond.
Sign up for the
Health News Florida
newsletter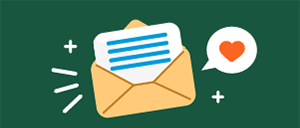 We highlight the stories of Black Floridians seeking emotional healing and wellness.

Coverage of the coronavirus pandemic on Health News Florida.
Each day in Florida about 100 kids are involuntarily committed for psychiatric exams under the Baker Act. That adds up to about 36,000 kids a year, and experts say something has to be done. We explore what happens when kids get committed.
How has access to abortion affected your life?
How distribution of the COVID-19 vaccine exposes inequities in Florida's health care system.

We're listening to the voices of everyday people who were impacted by the pandemic.

An Edward R. Murrow Award-winning series explores the high costs of the pandemic for children and young adults.


Sign up for the Health News Florida newsletter
X